Two-color LED light
🎄🎄The two-color LED bulb pre-lights the color-changing white tree. Every time you go home, it is like walking into a frozen wonderland.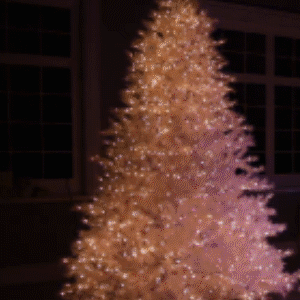 Changeable color
🎄🎄A pre-lit white Christmas tree with color-changing LEDs allows you to light up the room and create the atmosphere you want.
Beautiful and practical
🎄🎄The tips of its branches create lush leaves, and two-color LED bulbs are connected in series, which can seamlessly convert from warm white light to multicolor lighting.
🎄🎄The tree consists of parts locked in place and powered by a central pole, without the need to connect light wires. It includes remote control and metal bracket and AC plugs with 72" power cord.
🎄🎄